French researchers publish findings on a potential cure for COVID-19 using a combination of readily available drugs.
---
Many of us are now hunkered down at home as COVID-19 runs its course around the world.
Most climbing gyms are closed, and travel is discouraged or impossible. We hope and pray for a fast resolution and minimal loss of life.
Amidst the chaos, there is hope—a potential cure for COVID-19 within six days using an existing Malaria drug (hydroxychloroquine) and azithromycin!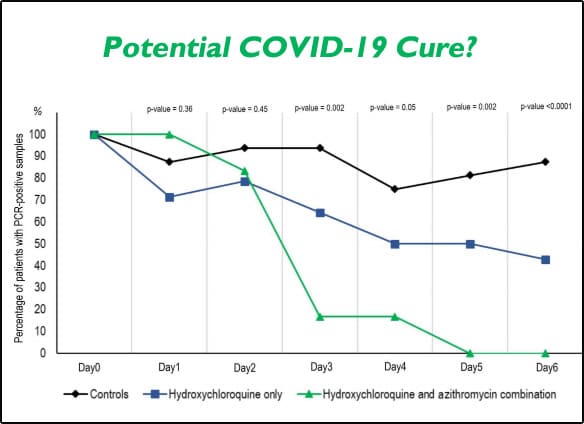 A just-published study from France reports these findings: "At day6 post-inclusion, 100% of patients treated with hydroxychloroquine and azithromycin combination were virologically cured comparing with 57.1% in patients treated with hydroxychloroquine only, and 12.5% in the control group (p<0.001)."
The author's conclusion is that "such results are promising and open the possibility of an international strategy to decision-makers to fight this emerging viral infection in real-time even if other strategies and research including vaccine development could be also effective, but only in the future. We therefore recommend that COVID-19 patients be treated with hydroxychloroquine and azithromycin to cure their infection and to limit the transmission of the virus to other people in order to curb the spread of COVID-19 in the world."
The bottom line: This appears to be a promising development…or, is it a false hope for the sick and fake news for the rest of us? Let's pray we soon get confirmation that it's the former.
Link to study >> https://drive.google.com/…/186Bel9RqfsmEx55FDum4xY_IlW…/view
---
Copyright © 2000–2020 Training For Climbing, LLC | All Rights Reserved.