I've been hangboard training for more than 30 years, and it was about 20 years ago that I designed my first finger training board for climbers. In recent years, I've been tinkering around with various new hangboard designs…and I'm happy to finally reveal my Ultimate Board!
In this short video, I'll demo the Ultimate Board for you–then in future videos (coming soon), I'll share a few of my favorite training protocols for developing awesome finger strength and endurance.
Purchase the Ultimate Board at 20% off in NICROS' Holiday Sale through December 24, 2018!
---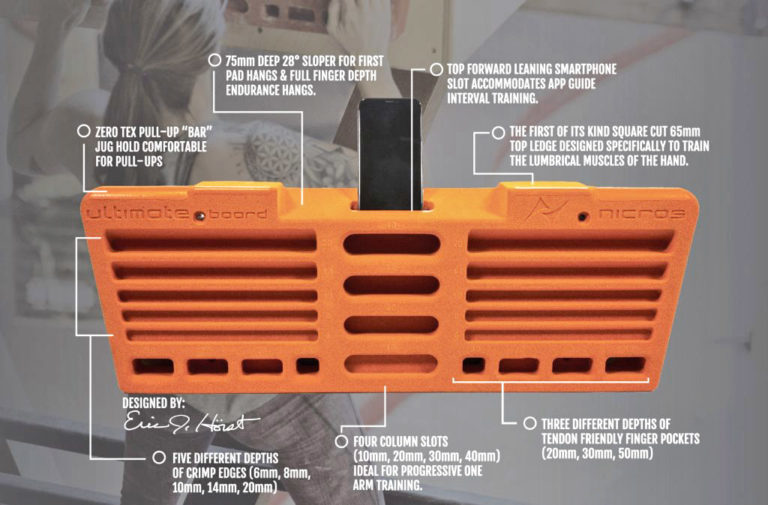 ---
As shown in the short video clip below, NICROS has just released Eric Horst's Ultimate Hangboard!
When coupled with the soon-to-be-release Entralpi force sensor, display and training software, you will have the world's most advanced finger strength testing and training platform!