Support TrainingForClimbing.com by ordering an author-signed copy (Hörst books only)!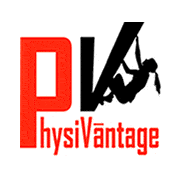 The old adage is true: knowledge is power! And with the goal of sharing my knowledge—as a climber, researcher, and performance coach—I've written several books over the last 25+ years, including some of the best selling texts in the genre of climbing performance.  Shown below are six of my books as well as five amazing books—MasterMind, Gimme Kraft!, AIR, The Young Savages, and Bouldering Essentials—for which I'm the North American distributor. (Check out the Links page to view my suggested reading list of books that every serious climber should own.) Click on the "Learn more >>" link to view more information, including Table of Contents and an in-depth preview.
All book orders will be fulfilled by our new sister brand PhysiVāntage. Click here to place a PayPal or Credit Card order on the secure PhysiVāntage website. THANK YOU!
---
---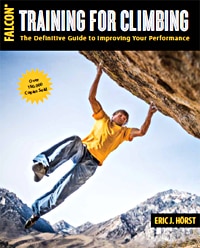 Training for Climbing (3rd edition) – The Definitive Guide to Improving Your Performance
Drawing on the latest climbing research, the third edition of the internationally best-selling Training for Climbing presents a comprehensive, evidence-based program for improving climbing performance. With the unique perspective of a veteran climber, researcher, and coach, Eric Hörst blends leading-edge sport science with his decades of climbing and coaching experience to create a content-rich text packed with practical how-to and what-to-do information. This encyclopedia of all things performance presents the most up-to-date and advanced techniques, and it will become your training/performance guidebook for many years to come…just as it already is for climbers in more than 50 countries! Learn more >>
Buy this book at PhysiVantage.com >>
---
---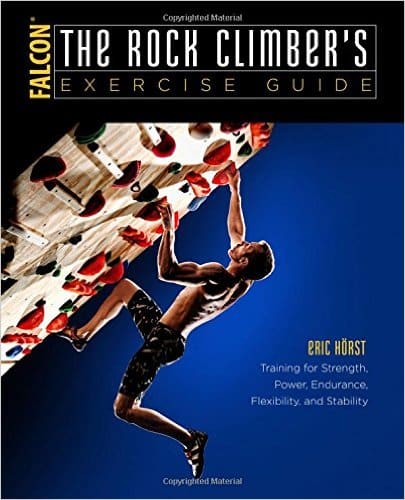 The Rock Climber's Exercise Guide  – Training for Strength, Power, Endurance, Flexibility & Stability.
The Rock Climber's Exercise Guide is the most complete exercise guide for the vertical athlete. This full color book details over 140 exercises and training activities, and it will help climbers of all age and experience develop a most effective physical-training program. Includes dozens of climbing-specific exercises for developing strength, power, and endurance, important exercises for developing strong core and stabilizer muscles, exercises for improving flexibility and mobility, and guidance on self-assessment, weight loss, and training program design! Learn more >>
Buy this book at PhysiVantage.com >>
---
---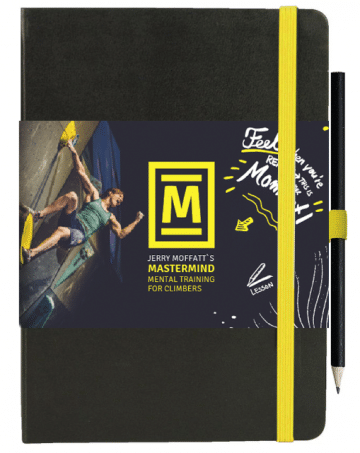 Mastermind – Mental Training for Climbing (Imported from Germany)
From the publisher of best-selling Gimme Kraft! comes the uniquely entertaining and empowering book Mastermind, by legendary British climber Jerry Moffatt. For much of the 1980s and 1990s, Jerry was pushing the limits of climbing—and his mind! Whether it was an early 5.14 sport climb, a V-hard boulder, or a scantly protected gritstone trad line, Jerry climbed with a ferocious grace and style that was uniquely his own. Now, in writing Mastermind, Jerry is handing you the keys to unlocking your potential…and the higher grades! Learn more >>
Buy this book at PhysiVantage.com >>
---
---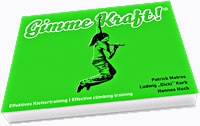 Gimme Kraft! – Effective Climbing Training (Imported from Germany)
Gimme Kraft is likely the world's best selling book on training for climbing the past two years, and for good reason–it details the dozens of uniquely effective exercises used by top European climbers like Alex Megos, Melissa Le Neve, Matilda Soderlund, and Shauna Coxsey, to name just a few. This renowned exercise book comes from Nuremberg, Germany, the birthplace of modern training for climbing. It was here that the legendary Wolfgang Güllich invented Campus Training and, at the nearby Frankenjura, established the world's first 5.14d/9a, Action Directe. The rich tradition of hard climbing that began with Kurt Albert continues today with young guns like Jan Hojer, Juliane Wurm, and 21-year-old phenom Alex Megos. What is the secret of these incredible climbers? It's their "gimme kraft" (give me power!) mentality of training in smart, effective ways that equally develop power through the entire chain of pulling muscles from the fingers to the core. Learn more >>
Buy this book at PhysiVantage.com >>
---
---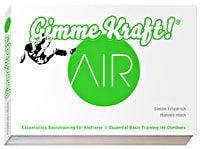 Gimme Kraft! AIR – Essential Basic Training for Climbers (Imported from Germany)
From the home of the Campus Board, Alex Megos, and the breakthrough training book Gimme Kraft! comes an exciting new book Gimme Kraft! AIR. This beautiful photo-filled bilingual text details dozens of bodyweight exercises for improving mobility, stability, and strength. The book also includes sections on basic training with barbells & dumbbells, slingtrainer & rings, and much more. Gimme Kraft! AIR provides an excellent introduction to bodyweight training for beginner and intermediate climbers, and it's a diverse must-have collection of innovative supplemental exercises that any training aficionado will appreciate! Learn more >>
Buy this book at PhysiVantage.com >>
---
---

Maximum Climbing – Mental Training for Peak Performance and Optimal Experience
As physical as climbing is, it is even more mental. Ultimately, you climb with your mind—your hands and feet are merely extensions of your thoughts and will. Becoming a master climber, then, requires that you first become a master of your mind. Perhaps the most powerful and "secret" laden book, Maximum Climbing reveals how to use your mind to get the very most out of your body. Lots of gold to be mined from this book! Learn more >>
Buy this book at PhysiVantage.com >>
---
---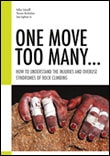 One Move Too Many – How to Understand the Injuries and Overuse Syndromes of Rock Climbing
This may be the single most valuable book a serious climber will ever own. Written by the world's foremost expert on climbing injuries, One Move Too Many is the most comprehensive treatise on climbing injuries, treatment, and prevention; and it's a must-own reference for weekend warriors, pro climbers, parents of youth climbers, coaches & trainers, and any medical professional who treats injured climbers. Learn more >>
Buy this book at PhysiVantage.com >>
---
---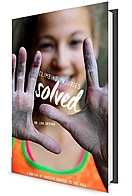 Climbing Injuries Solved – by Dr. Lisa Erikson
Climbing Injuries Solved provides rich detail on the treatment and rehab of many common climbing injuries. Beautifully illustrated and loaded with therapy and preventative tips, this is a must-read text for every serious climber, both injured and healthy. Lisa Erikson (DC) has treated many top climbers, including Dave Graham, Daniel Woods and Angie Payne, and Climbing Injuries Solved is the next best thing to visiting her in person! Learn more>>
Buy this book at PhysiVantage.com >>
---
---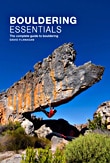 Bouldering Essentials – The Complete Guide to Bouldering
This beautifully illustrated book is the latest text on the rapidly growing sub-sport BOULDERING! Features hundreds of color photos and detailed text instructing on movement, technique, dynamics, safety, training, and strategies to boulder harder! This content-rich book will help any beginner or intermediate boulderer reach for the higher grades. Learn more>>
Buy this book at PhysiVantage.com >>
---
---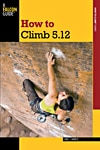 How to Climb 5.12 – The Book That's Guided Thousands of Climbers to the 5.12 Grade!
How to Climb 5.12 is a performance guidebook to attaining the most rapid gains in ability possible. It offers the most detail instruction available on how to work projects, learn and rehearse cruxes sequences, and how to mentally prepare for performance. Includes an overview of training and how to best learn climbing skills. Whether you climb 5.6 or 5.11, How to Climb 5.12 will help elevate your game. Learn more >>
Buy this book at PhysiVantage.com >>
---
---

Learning to Climb Indoors – The Essential Handbook for Every Beginner
Learning to Climb Indoors is the most complete book available on indoor climbing. Topics covered include beginner and advanced climbing techniques, tactics, strategy, basic gear, safety techniques, self-assessment, and a primer on mental training and physical conditioning. Includes everything you need to know from day one as a climber through your first year or two. Endorsed by USA Climbing! Learn more >>
Buy this book at PhysiVantage.com >>
---
---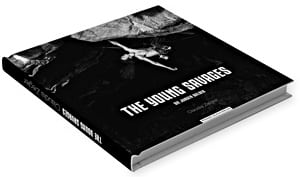 The Young Savages (Imported from Germany)


Currently Out of Stock
This one-of-a-kind book provides a highly revealing up close and personal look at the young rock stars of climbing like you've never seen them before! Packed with marvelous large-format photographs, this book tells the backstory of some of the world's top young adult and teenage climbers, known for pushing the limits and occasionally causing a stir with their incredible ascents. Over a two-year period, adventure photographer Claudia Ziegler accompanied some of these youngsters to document not just how they climb, but who they are and how they live off the rock. She has created intimate portraits that give insight into the daily lives of these impassioned climbers, including how they train, socialize, recreate, and relax at home. This magnificently illustrated hardcover book contains portraits of Adam Ondra, Alexander Megos, Matilda Söderlund, Johanna Ernst, Brooke & Shawn Raboutou, Cameron & Jonathan Hörst, Ashima Shiraishi, Shauna Coxsey, Melissa Le Neve and Domen Skofic. Learn more >>
Buy this book at PhysiVantage.com >>
---
---

Rock Climbing: Virginia, Maryland, and West Virginia
Rock Climbing: Virginia, Maryland, and West Virginia is a one-of-its-kind tome to climbing in the Mid-Atlantic region. First released in 2001, the new full-color second edition is a must-have for any serious climber in this region. The guidebook covers the best-of-the-best, plus details to many smaller gems that have long been the secrets of the few "in-the-know." This 350+ page guide includes over 20 areas, 1000+ routes, and 200+ maps, topos, and photos crafted with a back-of-hand knowledge that only a 35-year area veteran could produce. Learn more >>
Buy this book at PhysiVantage.com >>
---
---