The Lattice Pinch & Crimp Block is a portable training and warm-up tool designed for use at home and at the crag. The Block features a number of grip sizes and positions including a large 40mm rounded jug, 20mm Lattice Edge, 25mm positive edge, 95mm pinch and hard sloper.
This rung includes the standard edge we use worldwide with our Lattice Assessments and is supported by the largest dataset in the climbing industry. The Pinch & Crimp Block has 2 attachment points which enable all combinations of hangs and make set up easy for attachment to a fixed surface.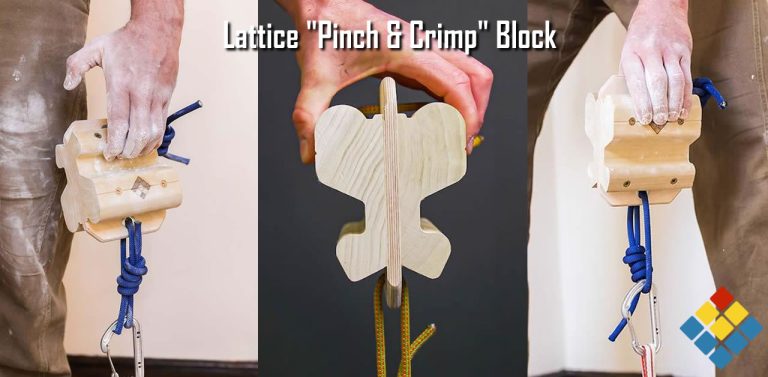 All Lattice products are supported by free training content in Crimpd App and also free data/testing services/analysis at Lattice MyFingers and MyPinch.
Made and assembled in the UK. Comes complete with attachment cord.
Imported from the United Kingdom and distributed exclusively in the USA by Training For Climbing, LLC via the PhysiVantage.com website.
---
Copyright © 2000–2021 Training For Climbing, LLC | All Rights Reserved.