Train more effectively for small crimp climbing with the new Micro Holds "6 pack" by Lattice Training UK!
Micros are the latest performance training tool by Lattice. Each "6 pack" contains three pairs of holds, each with two edge sizes (top and bottom), totaling 6 variations from 14mm all the way to the crazy 4mm! Double them up for training both arms or stack them and train all 6 sizes with a single arm.
Whether you're starting your "micro" journey at 14mm or 8mm, Lattice has got the full progression of difficulty covered. Join the finger strength revolution today!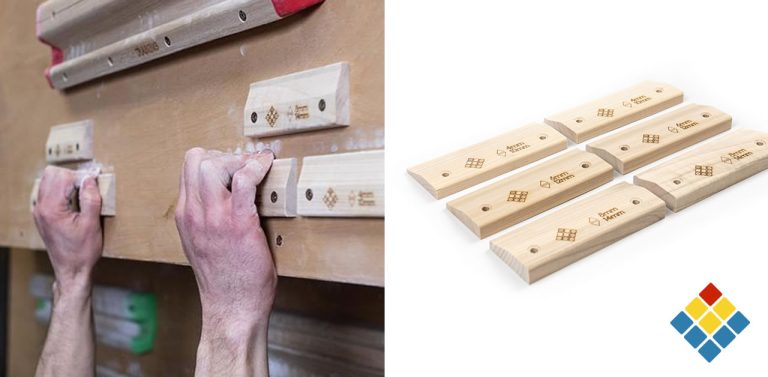 Imported from the United Kingdom and distributed exclusively in the USA by Training For Climbing, LLC via the PhysiVantage.com website.
---
Copyright © 2000–2021 Training For Climbing, LLC | All Rights Reserved.