The "Triple" is the latest hangboard from Lattice Training (UK) — Now available in the USA!

The Triple is a testing and training tool designed to measure and improve your finger strength. The top of the fingerboard is a large 45mm flat hold (perfect for warming up and pull-ups), the middle features the most popular small edge size (10mm) and the bottom consists of our global benchmarking 20mm edge.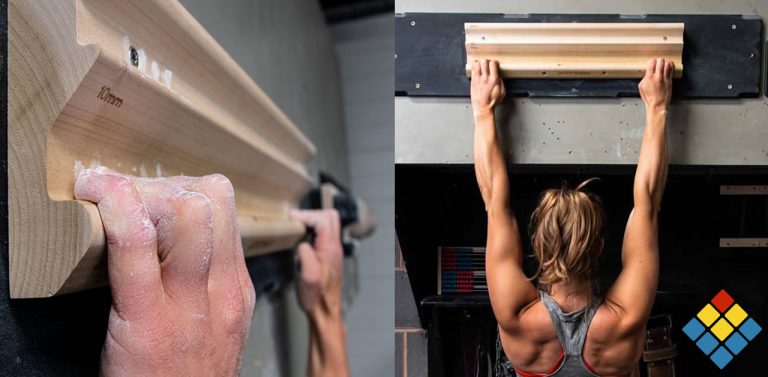 ---
This board includes the standard edge we use worldwide with our Lattice Assessments and is supported by the largest dataset in the climbing industry. Included with the rung are details of how to perform a finger strength self-assessment that allows you to measure your maximum force throughout a training season and see how you compare to all the other climbers we have tested. We will be able to identify if you are "strong" or "weak" for your climbing grade in both bouldering and route climbing disciplines and produce a mini-report, customized to you, for free!
There are also 3 training sessions included with your fingerboard that you can use to help to train and improve those finger strength scores!
All Lattice products are supported by free training content in Crimpd App and also free data/testing services/analysis at Lattice MyFingers and MyPinch.
Imported from the United Kingdom and distributed exclusively in the USA by Training For Climbing, LLC via the PhysiVantage.com website.
---
Copyright © 2000–2021 Training For Climbing, LLC | All Rights Reserved.