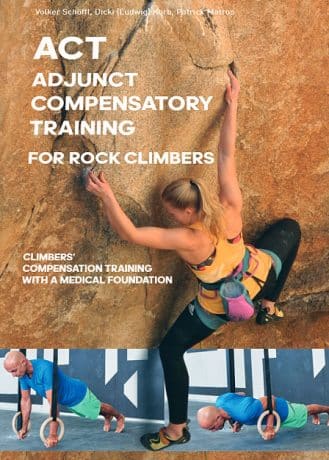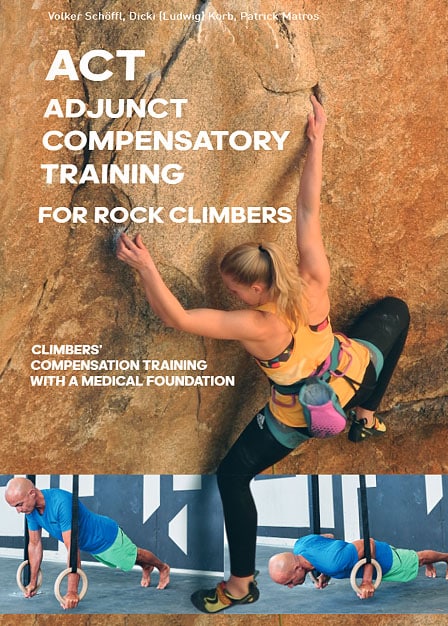 Adjunct Compensatory Training for Climbers — FREE eBook download!
Today I received an email from a few of my German climbing friends Volker, Dicki, and Patrick. They asked me to share a link to a free download of a new eBook they put together with the support of Adidas.
When I clicked the link I was stunned. This is a beautiful 96-page eBook loaded with rehab and prehab exercises that can benefit every climber. It's chock-full with photos and descriptions that will help you learn the exercises quickly.
No surprise—these guys know their stuff! Volker is a surgeon to the climbing stars and author of the climbing injury bible One Move Too Many. Patrick and Dicki are the authors of the best-selling Gimme Kraft training book, and they coach many top European climbers including Alex Megos.
So what are you waiting for? Download this book—it's certainly worth $30 or more, but you can download it for FREE right here, right now!