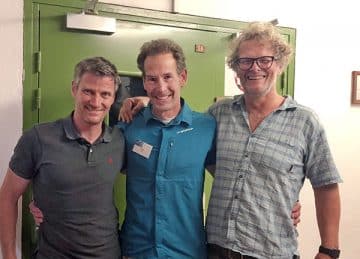 Udo Neumann is one of the few people on Earth who's been coaching/training climbers as long as I have. And when it comes to movement analysis and coaching technique, Udo has no peer—he is the master Udini!
Today, I'm delighted to share with you trailers of Udo's new movement video series. I just watched both of the full instructional videos, and they are as entertaining, as they are fascinating and valuable!
Sure, there are plenty of free "climbing tip" videos on YouTube, but nothing comes close to the depth of analysis and instruction in Udo's videos. Whether you consider yourself an up-and-coming competition climber, movement geek, old-school master, coach, or pro…there's a lot to learn, consider, and apply from watching these videos. They are totally worth the rental/download price!
Ideas To Improve Your Climbing
Climbing Technique