Route-simulator training indoors is one of the most effective ways to prepare for your outdoor boulder or sport route projects. The goal is to recreate the crux sequence using holds and a wall angle as similar as possible to the outdoor project climb. Training on a simulator for a few sessions—or weeks—will solidify motor programs, proprioception, and increase your movement efficiency. You'll also develop a higher level of move-specific strength and power, and gain confidence and endurance by having the sequence more refined and "automatic".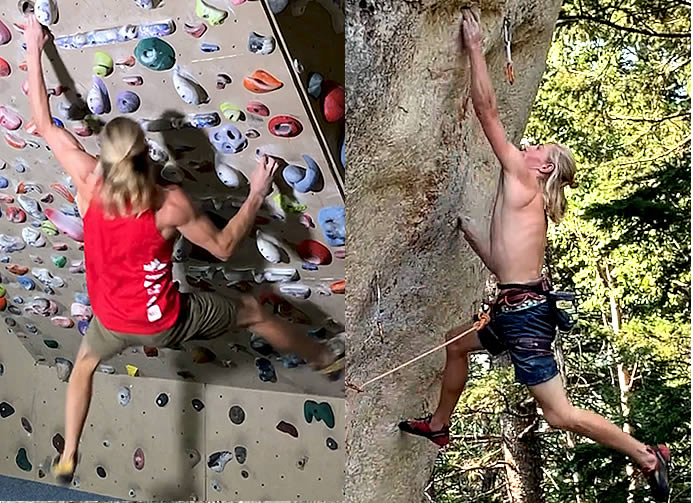 In the video below Cameron Hörst describes how he used his home wall to specifically train for his first 5.14d ascent in August 2019. His project route, Moonshine, features strenuous small one- and two-finger pockets and slippery foot edges that must be climbed precisely and quickly to maximize efficiency. Cameron worked on Moonshine on about 10 days scattered throughout July and August 2019…before doing the 6th known ascent of the route on August 29th.
PRO TIP: Since repeated training on small crimps and pockets is hard on the fingers, Cameron incorporates Supercharged Collagen into his daily training to support tendon and ligament recovery/strength from his severe fingery workouts and climbing.
---
Copyright © 2000–2019 Eric J. Hörst | All Rights Reserved.